South Shore Subaru In Long Island is the premier place to go to for anyone looking to buy a Subaru in Long Island.
What's different is it's not only what we offer but who we are. So we will get right to the question of the hour….
Why buy from us?
It's all about HOSPITALITY.
Hospitality is no longer only reserved for the southernmost regions here in America. You'll have "southern hospitality" right here in Long Island, snow or shine.
So what exactly goes into this hallowed value of ours here at South Shore Subaru?
Let's examine it deeply and see why it's more than just talk. In this 2 part series, we are going to break it down into each component and go into precise detail so you know exactly what to expect when you want to come and buy a Subaru in Long Island.
We Make Customers For Life
While it's true that we leave most of the car making to our trusted engineers and auto workers, what we make is really the true secret ingredient in a grand recipe for a thriving relationship with our Long Island Subaru community. We make customers for life.
One important step we've made is to take part in what's called the Subaru Love Promise. This is a large part of our vision of making the world a better place and respecting all people.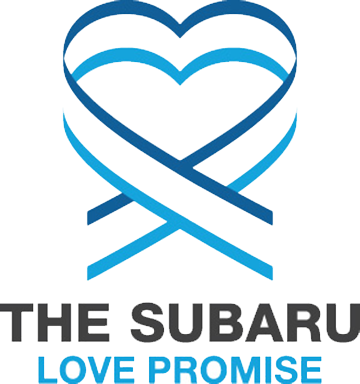 But the underlying promise we make is in our day to day interactions with anyone who walks in our doors.
We strive to help you make the most informed decisions when it comes to your car so that you'll be happy for a long long time to come, and when we run into you at the grocery store, we'll hear good things about you and your Subaru.
We do our absolute best to make your Subaru experience pleasant, comfortable, and headache-free. You came to us right? So we want to make sure you leave better than you came in.
State of the Art Service
We have factory trained teams in house at all times. People who have a Subaru in Long Island feel comfortable knowing that we have specialized tools to assist in providing the most accurate and complete diagnostics and repairs, and use parts made specifically for Subarus.
There are no corners being cut here.
One thing that we don't compromise on is the quality of our vehicle service.
While we work to get your car back on the road as quickly as possible, we don't do quick just for the sake of quick, sacrificing the careful attention your Subaru takes to continue performing safely and optimally.
That's why we don't need to be asked to provide a free Multi-Point Inspection every time before we send you on your way back into the world of Long Island.
It's a Subaru thing.
Have you had your Subaru serviced recently? If you're running a little behind, Click here to schedule an appointment with us now.
Vehicles to Suit Any Lifestyle
People who drive Subaru in Long Island want to know that they can find everything they're looking for in one stop.
We've gone to great lengths to make sure we've got the right cars for you whatever your needs are. Professional, play, or somewhere in between, people from Long Island have a unique combination of it all that we've learned to remain ready for. Here's our new inventory.
Now that you're getting a better idea for what you'll arrive to when you come in, read our next post to round it out, and see why when it comes to buying a Subaru in Long Island, you're in good hands.