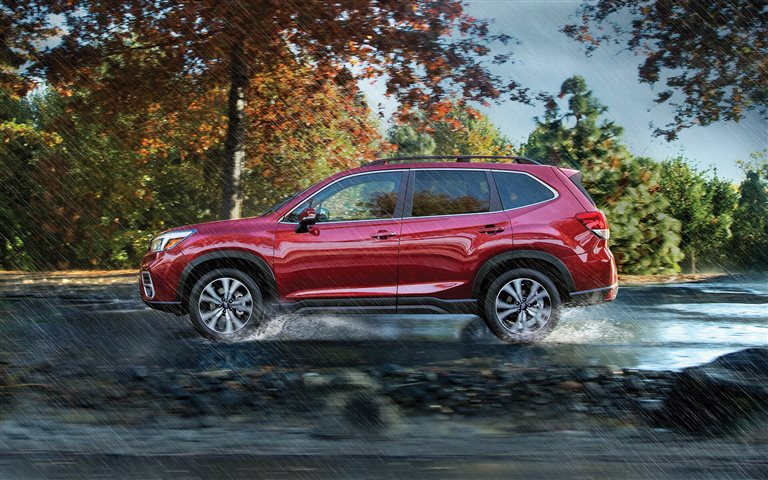 Extreme off-roading has taken the world by storm and has been around for years. Getting down and dirty, reaching new heights and hitting the muddy mountain trails will surely give you an adrenaline rush. Off-road adventures are fun but not an everyday thing. So why should you consider going the off-road route? Some may say it's not practical, but we beg to differ. When living in Long Island, it comes to no surprise that driving in different weather conditions could sometimes be challenging. So, what makes a capable off-road vehicle? Here are a few things you need to know before you go out and purchase your next daily driver.
Built to last
You work hard and we're pretty sure you play hard too, so you deserve to spend your hard-earned cash on an off-road vehicle that is built to last. Something that would not only rock your world but is also built to withstand everyday usage for many years to come. A big thing to consider is making sure you have more than enough ground clearance that carries you over any bumpy terrain without damaging your vehicle's undercarriage. Gone are the days of getting snowed in during a terrible winter storm. When you choose a Subaru vehicle, you can get up to 8.7 in of ground clearance. In addition, there are ways to increase ground clearance, such as getting taller tires, a suspension lift, or a body lift.
Engine
If you want to call yourself a serious off-roader, then your next vehicle should be powered by a high performing engine that could help you get you over massive obstacles without tipping over. You need an engine that features great handling with a smooth ride, like the Subaru Boxer Engine. This provides the handling you need without the loud noise and vibrations, keeping your ride as smooth as possible. Even off-road junkies deserve to drive in comfort.
Tires
Get a grip. When you drive off-road, your traction is limited. And if you're planning on daily driving your off-road vehicle, then you need a great set of all-terrain tires. Remember, it's all about traction. A well-equipped off-road vehicle is unstoppable. Look for winter or AT tires that feature an aggressive design, preventing things from getting embedded in the tread and allowing the tires to handle low-grip terrain.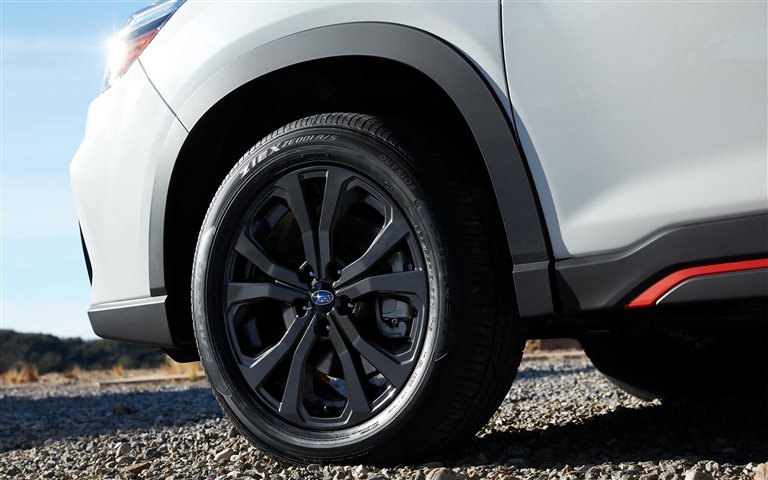 Modern Electronics
It's 2019 after all and your next off-road vehicle should offer technology that enhances its off-road capabilities. You will always get faced with unique driving conditions especially when you live in Long Island. Whether it's wiggling yourself out of a muddy situation or driving through slippery slopes, an advanced off-roading system is a factor that you should consider when choosing your next vehicle. For example, consider the Subaru Eyesight Driver Assist Technology, which offers extra protection. It's even been shown to decrease the rate of rear-end crashes with injuries.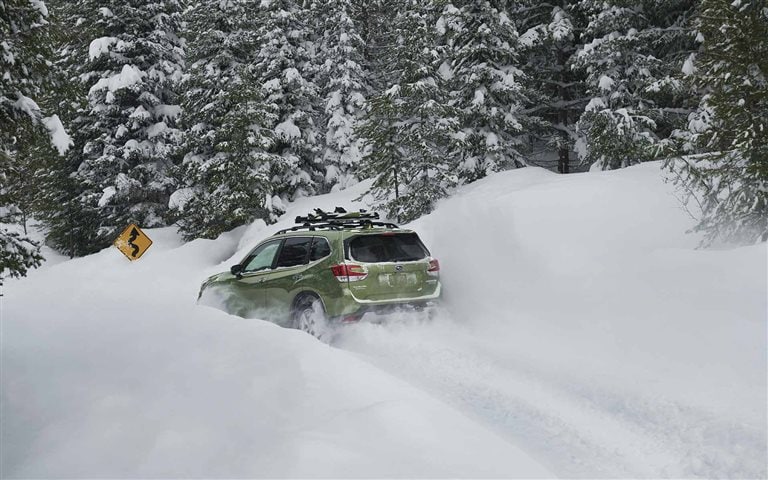 The 2019 Subaru Forester
The 2019 Subaru Forester checks off everything on this list. 97% of Subaru Foresters built within the last 10 years are still on the road today. The Forester's 8.7 inches of ground clearance and available X-MODE® with Hill Descent Control gives you peace of mind when traveling slippery roads. And its legendary Boxer Engine provides a smooth ride and handling that is unmatched by its competition. This is why your next car purchase should be a Subaru Off-Road Vehicle.
Still not sold? The wonderful folks at your local Long Island Subaru Dealership, South Shore Subaru have got you covered. They offer a wide range of Subaru vehicles that will surely fit all your off-roading needs. Check out our new lease deals on a Subaru Forester or a Subaru Outback, as well as all the finance options available. What are you waiting for? Your next daily driver is out there.