Shopping for a new vehicle? At South Shore Subaru, we know this can be a daunting task. There are so many factors to consider, both on paper and on the road. While it's important to do extensive research about a vehicle before making a purchase, the crucial step that people often consider is the test drive. Test driving a new vehicle can tell you a lot, but only if you're prepared. In this post, we're going to explain how to test drive a new vehicle.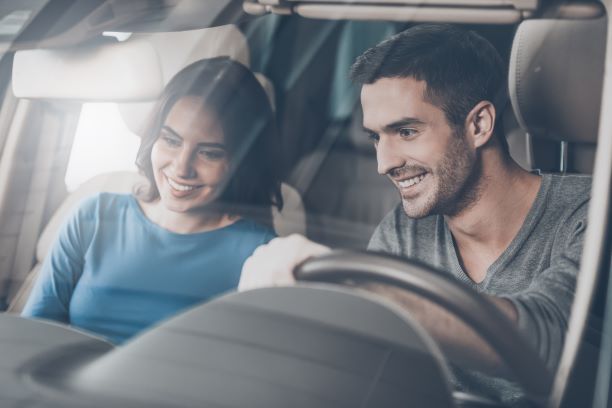 First, we'll go over what you need to do before you go in for a test drive. Check out these tips:
· Do some research: Think about what type of vehicle you need to support your lifestyle. Are you driving the kids back and forth to activities or are you just using the car for your leisure activities? Do you have a long commute to work each day, or is your office right around the block? Consider all of these things as you begin your car research, because it's not a good idea to test drive a vehicle before you've determined that it's a good fit for you.
· Schedule an appointment: Don't just show up to the dealership without planning. When you're committed to finding a new vehicle, it's important to know your options at each dealership you visit. That means you might have narrowed down your search to two or three vehicles at one location, so if you make an appointment, you'll likely have the chance to test drive multiple vehicles and make a more informed decision. In addition, if you're visiting multiple dealerships in one day, you can test drive different makes and models and easily compare them.
· Make a checklist: List out all the factors that are most important to you. This goes back to the first tip regarding doing your research. Now that you have a solid foundation related to what you're looking for, it's time to narrow things down into a concrete checklist. Bring the checklist with you on the day of the test drive so that you can compare each vehicle to your list of necessary items. This will ensure that you're thinking logically about the vehicle as a whole, not just focusing on one aspect of the vehicle.
· Ask a friend to come with you: At South Shore Subaru, we know that the car buying price gets overwhelming at times, so we suggest bringing a friend or family member with you for your test drive. It's always nice to have another person's opinion, especially when they're not the one under the pressure of finding the perfect vehicle. Call a friend or family member in advance and schedule your test drive day together. Make sure you're both on the same page in terms of your goals for the test drive too.
Now that you know what to do to get ready for the day of the test drive, it's time to look at the steps involved on that day. Here are a few suggestions for making the most of the test drive day at your local Long Island dealership.
1. Bring a photocopy of your license if you want to speed up the process. Most dealerships need to make a photocopy of your license before you can test drive a vehicle, but if you don't want to waste any time, you can bring your own copies.
2. Do a quick walk around the car to check for noticeable scratches, rust, dings, and more – even if it's a new car. You don't want to rush inside the vehicle and forget to inspect the outside. This might seem like something you'd never forget, but you'd be surprised how many people forget about this when they're already focused on driving the car.
3. Test out the technology such as Bluetooth connection for your phone. Does your phone easily connect? Also, if there are extra safety features, be sure that you know what all the alerts mean. You don't want to get into the car and start driving without knowing what all the technology does, especially if it's related to safety and reliability.
4. Ask about the fuel economy, the type of gas needed, and any special maintenance necessary to keep the vehicle running smoothly. You don't want to purchase a vehicle because of its great fuel economy, just to find out later that it requires premium gas that you might not have easy access to.
5. Drive the car in an area where you would normally drive. For instance, if you're commuting to word on the highway, drive the car on the highway and see how it accelerates and handles the road. If you do a lot of off-roading trips, try to test drive it on a bumpy road to determine if it has the potential to meet your needs.
Test Drive Your Next Vehicle at South Shore Subaru
Now that we've given you some of our best tips for preparing to test drive a new vehicle and what to look for during the test drive, it's time to head over to your Long Island Subaru dealership! Do you have a specific new vehicle in mind? Check out our new vehicle specials and start doing your research to find out which vehicle is the best fit for you.