There's a lot of big reasons why people still drive small cars. Not everyone is in the market for a big SUV that could rally up the troops over to soccer practice. Contrary to popular belief, bigger is not always better. Especially when choosing a car that is right for you. At your local Long Island Subaru Dealer South Shore Subaru, we look at compact cars as the Goldilocks of vehicles. They're not too big, not too small, they're just right. A lot of the compact cars out on the market today have the perfect balance between quality and value. And when it comes to choosing your next daily driver, you should never have to sacrifice either. Let's look at why you would choose a compact car over something bigger.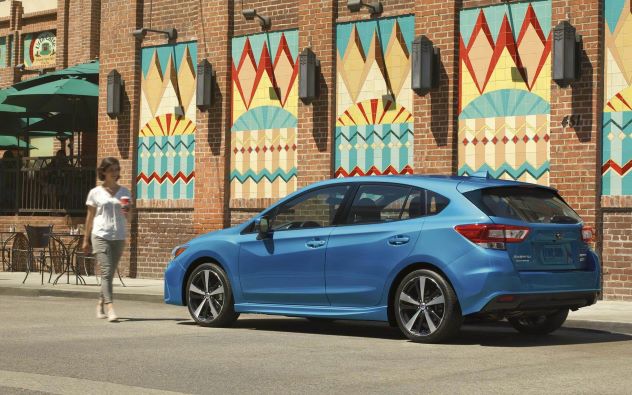 Size
If you're buying your first car, then you most likely need it as a daily commute to school or work. A compact car can comfortably seat 4 full-sized adults. Which is probably more than enough to enjoy a fun road trip with friends during the weekend. When it comes to cabin size, the Subaru Impreza beats out the Toyota Corolla with 99.8 cubic feet of passenger cabin volume as opposed to the Corolla's 97.5 cubic feet. And if you needed something even roomier, the Impreza 5-door hatchback gives you a little bit more extra cabin volume at 100.9 cubic feet with up to 55.3 cubic feet of cargo.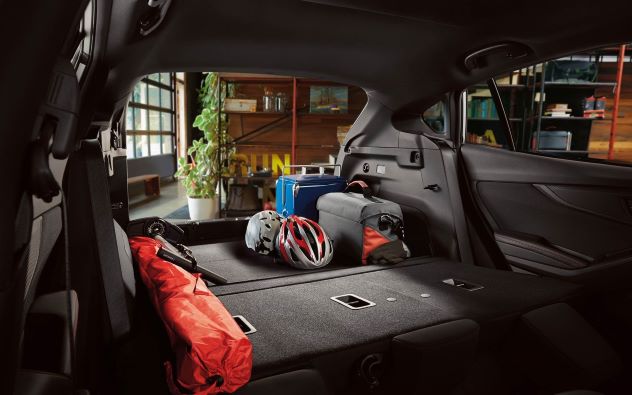 Compact cars are also great for city driving. Maneuvering through busy traffic and narrow streets are so much easier. Also, modern homes nowadays usually have smaller parking spots. Some not at all. Having that extra garage space is always valuable when you have such little space to work with.
Environmentally Friendly
Global Warming is a big deal and with gas prices going up, owning a fuel-efficient compact car is the way to go. The Impreza gets you up to 38mpg on highway driving at up to 28mpg for city driving. Less fuel means fewer emissions that could harm the environment.
Better Handling
Let's face it, smaller cars way lighter, lower to the ground and just more fun to drive. Having less mass gives you more speed, momentum, and grip when turning corners or changing direction. One thing that makes the Impreza stand out from the other of the vehicles in its class is it's Symmetrical All-Wheel Drive. It's AWD paired with Subaru's legendary Boxer Engine allows for a driving experience worth having.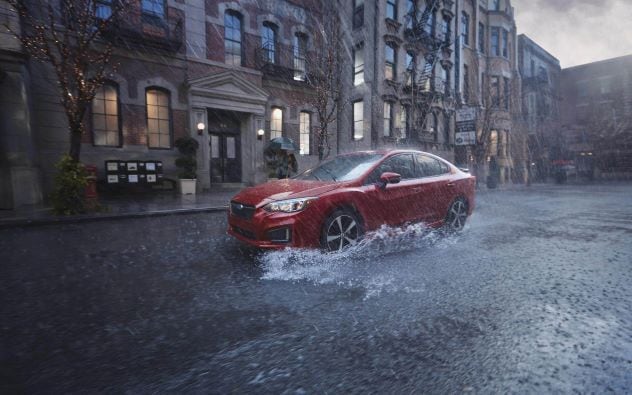 Affordability
Compact cars are made up of fewer materials and aren't as costly to produce compared to big SUVs. Insurance rates are also generally less for smaller cars. According to Kelley Blue Book's website, larger SUV's tend to drive up the cost of liability premiums because of it's potential to inflict a greater amount of damage on other cars. One other thing that adds to a compact car's affordability is that it requires less maintenance. Subaru's Boxer Engine requires less maintenance compared to an eight-cylinder V8 engine.
The 2019 Subaru Impreza
There's a reason why you compact cars are still one of the best-selling vehicles on the road today. There will always be a demographic who would choose smaller vehicles over SUV's. Listed above are just a few of the many reasons why a smaller car serves as a great daily driver. If you are in the market for a compact car then the All-New 2019 Subaru Impreza checks off everything that makes up of a fully capable compact car. At your local Long Island Subaru dealership South Shore Subaru, we offer special deals and leasing programs for the Impreza. Contact us at 855-862-2697 to test drive your next compact car!