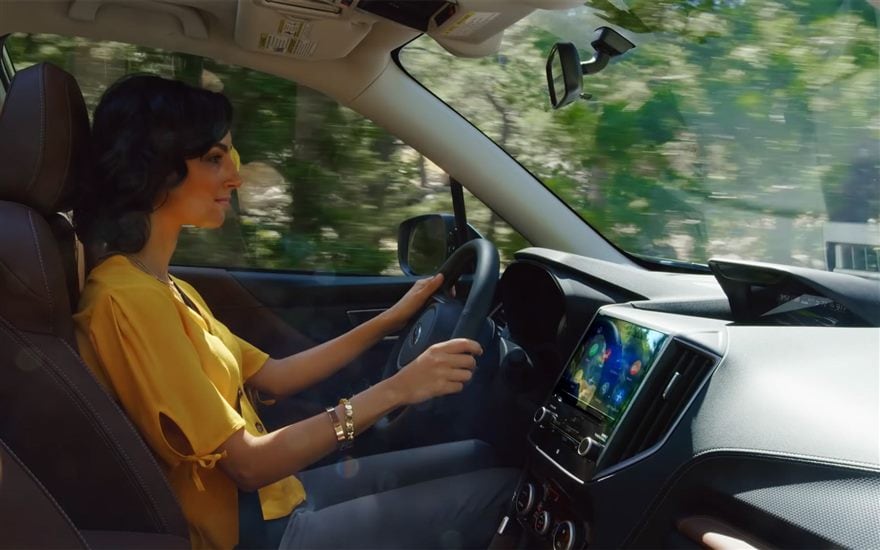 While buying your first car can be exciting, it can also be overwhelming! With so many aspects of a car to consider, including price, fuel efficiency, safety, reliability, and personal preference, it can be hard to know which car will be right for you. Our expert team at South Shore Subaru can help take the stress out of buying your first car by helping you look at factors that are most important for new drivers. We'll take a look at some of those factors to help make your decision easier.
Safety
Drivers between the ages of 16-19 are three times more likely to be involved in a car accident than drivers over the age of 20. This increased risk makes safety one of the most important things to look at in a vehicle. In the case of a crash, you want to know that your vehicle has you covered.
The Subaru Outback has been recommended by the Insurance Institute for Highway Safety (IIHS) for new and teen drivers since 2013 because of crash prevention systems. Since 2013, the Subaru Outback models have continued to add more advanced technology to prevent crashes and minimize damage. The 2019 Subaru Outback is equipped with cutting-edge features like EyeSight® Driver Assist Technology, Blind-Spot Detection, Rear-Vision Camera and Reverse Automatic Braking to provide an extra set of eyes for new drivers and prevent crashes before they happen. Whether you buy a new or used Subaru, you can drive with peace of mind.
Reliability
Whether you're using your vehicle to get to and from work or taking it through back roads to explore, it's important to know you'll get where you're going. Reliability is an important factor to take into consideration when finding your first car. Most Subarus are equipped with Symmetrical All-Wheel Drive to make sure no matter what conditions you're driving in, you'll get where you're going without a problem. At South Shore Subaru, our expert service team is factory certified and can make sure your car keeps running like new!
Fuel Efficiency
Many new drivers struggle to figure out how much to budget for their vehicle because that budget needs to not only include the price of the car and insurance, but also money for gas. Choosing a fuel-efficient vehicle can save you money in the long run. While Subarus are powerful cars that can handle anything, they're fuel efficient to save you money. Models like the Subaru Forester, Outback, Legacy and Crosstrek offer top-of-class gas mileage without sacrificing power and performance.
Dealership Service
When buying a car, it's not just about what the car offers, but also what your dealership offers. A relationship with the right dealership won't end when you leave with your new car, but will provide excellent service for the life of your car. At South Shore Subaru, your local Long Island Subaru dealership, creates customers for life. With our wide range of new and used vehicles, our sales team can help you find the right Subaru for you. Our finance center can help you find the right financing option for your new car. Contact our experienced team today to get started on purchasing your first car at South Shore Subaru!