So, its finally time for your teenager's first car and getting them into the right vehicle may seem overwhelming. There is a big misconception that vehicles that are not only safe but very affordable are hard to come by. When it comes to the term "affordable" you usually get what you pay for. But that's not always the case. At your Local Long Island Subaru Dealership South Shore Subaru, we offer a variety of vehicles that not only have high safety ratings but also fit within your budget. The one-vehicle we recommend to a lot of our customers who are purchasing a new vehicle for their teenage children is the 2019 Subaru Crosstrek. Here are a few things that make the Crosstrek one of the safest cars for teenage drivers.
Ground Clearance
Larger vehicles are generally safer but it can also be difficult for inexperienced drivers to control and maneuver. We also do not recommend a vehicle that has a large passenger capacity as this may serve as a distraction for young drivers. Compact cars are also more fuel-efficient. With the Subaru Crosstrek, you are getting the best of both worlds. It's ground clearance of 8.7 inches along with Subaru's Symmetrical All-Wheel Drive, gives the benefits of driving an SUV in a compact sedan size. This gives you confidence that your teenager's vehicle is safe all year round in various driving conditions.
EyeSight® Driver Assist Technology
The Subaru EyeSight is an active feature on the Crosstrek that serves as an extra set of eyes on the road and if needed, an extra foot on the brake. It's dual color cameras feature 3D processing that can see other vehicles, bicycles, pedestrians, lane marking and brake lights. Its automatic brake system prevents a collision by detecting if an impact is about to happen and activates if the driver fails to do so.
It is very important to note that EyeSight® is a driver assistant and not an automatic driving system. Drivers should never rely on this and should always be responsible and remain alert while behind the wheel.
Updated Subaru Starlink Safety and Security
Subaru Starlink Safety and Security is a service that helps drivers and keeps them safe when they need it the most. The Crosstrek gives you access to services like Automatic Collisions Notifications that alert the appropriate first responder if ever a driver comes into a collision. These kinds of features are great to have and gives you peace of mind that your teenage driver is in good hands if ever such events do happen.
Built to Last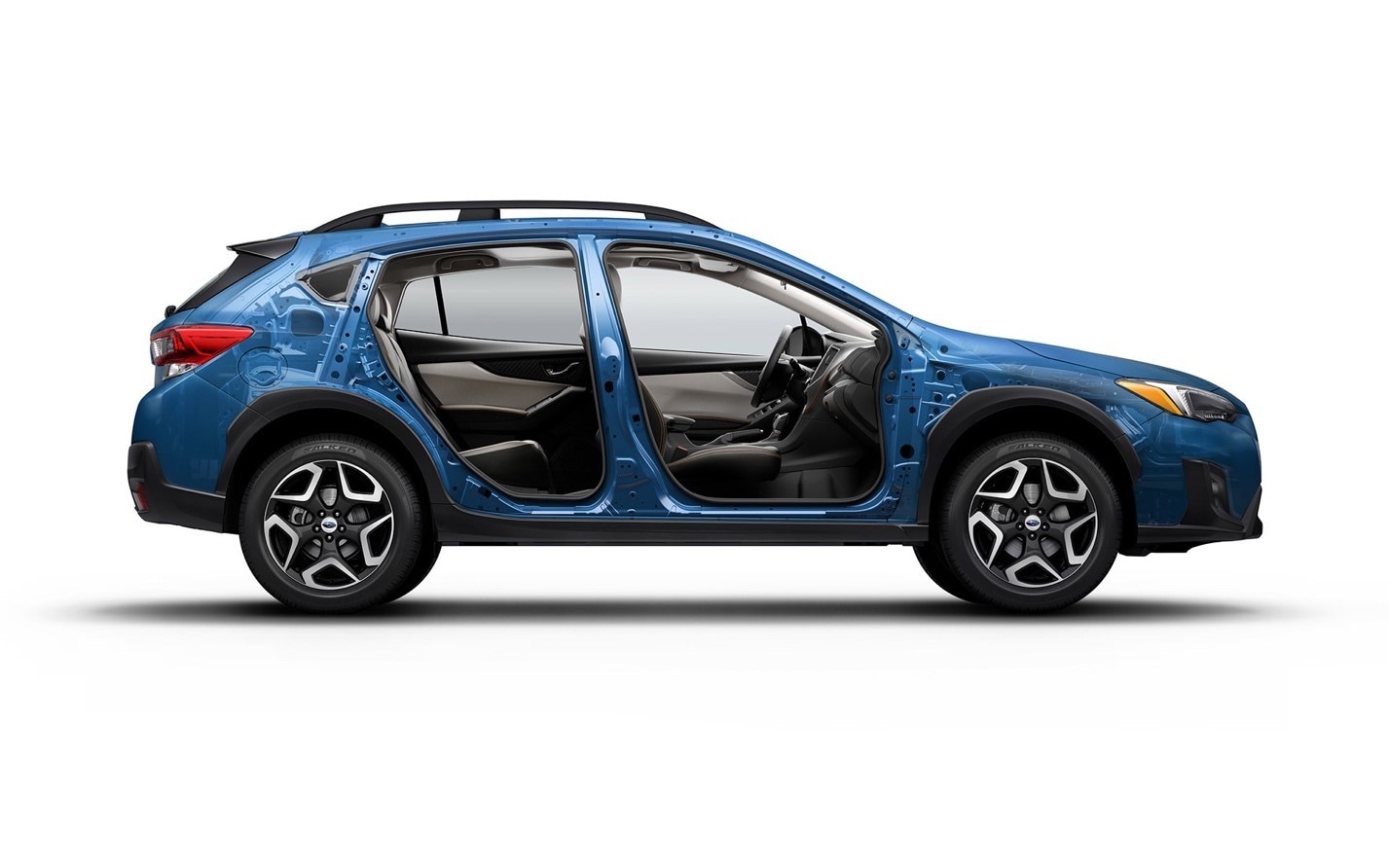 The Subaru Crosstrek's High-Strength Steel Body Structure is built to last. Its design is built with great durability, rigidity and vibration resistance giving a smoother ride. Purchasing a vehicle for your children is a long-term investment and with 97% of Subaru's sold in the last 10 years still on the road today, the Subaru Crosstrek build is ready to serve your teenager for many years to come.
Buying a Crosstrek at South Shore Subaru
When you buy a Subaru Crosstrek at South Shore Subaru, you are not only buying a safe vehicle that fits within your budget, you are also investing in a new chapter of your teenager's life. From high school graduation to college graduation, from their first job to their first home, the Subaru Crosstrek is a great addition to the family. Contact us today at 855-226-3369 and test drive the all-new 2019 Subaru Crosstrek.