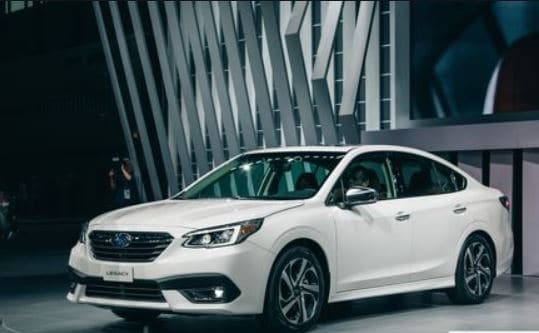 Are you interested in purchasing a Subaru in Long Island? Well, you'll be pleased to know the brand new 2020 Subaru Legacy is now available. This midsize sedan is perfect for all kinds of drivers. There's enough space for it to be your family car, but it's got enough style to be the ideal executive work car as well.

The 202 Subaru Legacy is packed full of intriguing features - not to mention some more than impressive performance stats. So, allow us to introduce you to the newest Subaru in town:

A host of advanced features

The all-new Subaru Legacy is both reliable and safe. It comes with innovative EyeSight technology, which is designed to give drivers more assistance behind the wheel. Sensors in the front of your Subaru Legacy will monitor traffic movement and warn you if you sway out of your lane. There's also an Automatic Pre-Collision Braking feature that stops the car in its tracks if an obstacle is in front of it.

Perhaps the best new safety feature is the Subaru DriverFocus Distraction Mitigation System. This was implemented to stop distracted driving, and the car looks out for telltale signs that you're drowsy or distracted. If you start veering into other lanes or your speed starts to decline, then the system sounds an alert to keep you on your toes and ensure you aren't distracted!

There are plenty of other features outside of safety to enjoy as well. Comfort-wise, there are heated seats throughout. This puts an end to all those cold mornings, making sure everyone is comfortable in this Subaru Legacy.

You get a brand new set of advanced visibility LED headlights with the 2020 Subaru Legacy too. This offers crisp and clear vision when you're driving, making it much easier to drive at night. They track your steering as well, so the light shines wherever your wheels are turning.

Stunning design

The exterior design of the 2020 Subaru Legacy is simply gorgeous. It features refined curves and subtle accents that create a very stylish look. Make no mistake about it, this is a car that will turn heads!

When we move inside, things get even better. The interior has been completely upgraded from the previous version. This one is more comfortable and stylish - with premium leather seats and detailing throughout. You can adjust the driver's seat in 10 different ways, which further adds to the comfort.

You get more legroom in the 2020 Subaru Legacy as well, and it's one of the quietest cabins you'll ever witness. Hardly any noise breaks through from the outside, meaning you can drive in peace.

Exceptional performance

The new Subaru Legacy comes with all-wheel drive and a direct injection turbocharged Subaru Boxer Engine. This gives you a tasty 260 bhp to satisfy your speed cravings. It drives like a dream, cruising over roads and handling very well around corners. While the engine is powerful, it has impressive mileage as well. You get up to 32 MPG with a maximum range of 600 miles before it needs topping up.

Contact a Long Island Subaru dealer today!

Like the sound of the new 2020 Subaru Legacy? Contact South Shore today for all the latest info about the newest Subaru models.

Not only can we provide the latest and greatest cars, but we also have some new specials as well. Feel free to check our website for more details or give us a call!