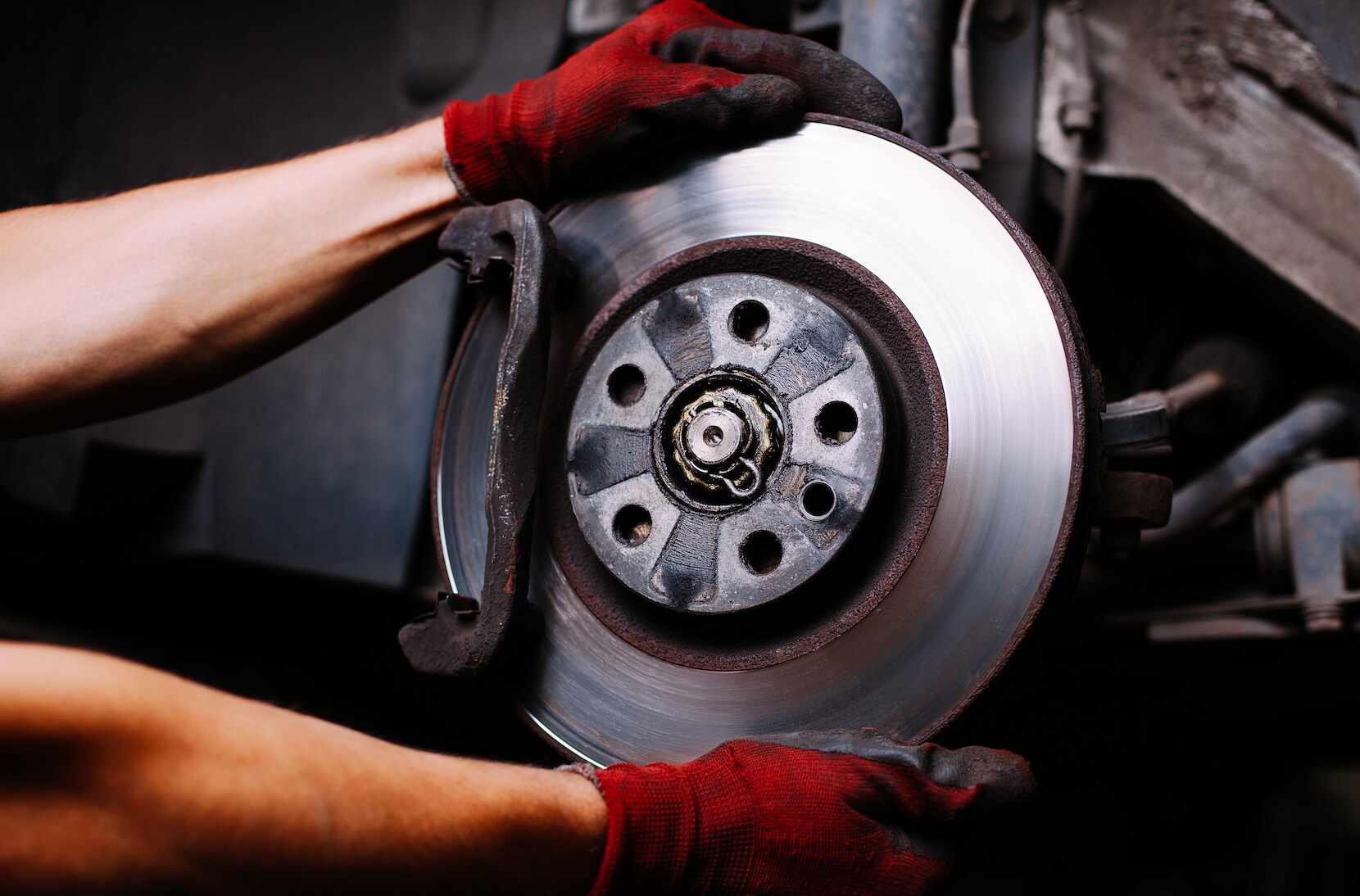 Brakes are an essential safety feature on your vehicle. Your breaks can quickly and effectively bring your car to a safe stop when working correctly. When your brakes are not working correctly, it is a significant safety hazard. You should get your brakes inspected regularly to ensure the overall safety of your vehicle, yourself, and the passengers of your car.
Why is brake maintenance necessary?
You should have confidence that your vehicle can come to a safe stop. Without working brakes, your cap won't be able to stop in time which could cause anything from a minor fender bender to a significant accident. Regular brake maintenance ensures that your brakes engage every time you press the pedal.
What is it? 
A brake is a device that stops motion by absorbing energy from a moving system. Brakes are used for slowing or stopping a moving vehicle, wheel, and tires.
Why is it important?
The brakes in your car are one of the most important safety features. They allow you to stop or slow your car and significantly reduce the changes of an accident. Your Subaru car was engineered with original parts and accessories like Brake Pads and Rotors. Original Equipment (OEM) parts are made with high-quality materials directly from the manufacturer. The higher quality parts ensure your brakes stop quickly and in short distances. If your Brakes aren't well maintained or regularly inspected, they can let you down when you need them most.
How to know if I need it?
You should check if your brakes are squeaking, squealing, or making grinding noises when applying the pedal. If the brake pedal has more than normal use, you feel too much stopping force, or if it just feels like the brakes aren't stopping well enough, you should also bring in your brakes to be serviced.
How long will it last?
A reasonable estimate is that brake pads can last anywhere between 20,000 to 30,000 miles. On average, most car owners replace their brake pads after 20,000 miles to ensure they're still in good shape. Your driving style and environment can also determine how fast your brake pads wear. We recommend having your brakes inspected with us every 12-15,000 miles or 12-15 months.
Why do this with us?
At South Shore Subaru, we only use genuine Subaru parts and Subaru-certified techs who know Subaru's braking system better than anyone else. Our certified techs have been thoroughly trained to service all the components that work with the Anti-lock Brake System (ABS) and Vehicle Dynamics Control (VDC). Regular brake service ensures that your brakes are ready when you need them. This adds a layer of safety and reassurance, which is especially important when you're operating a vehicle that can cause significant damage when not under control.