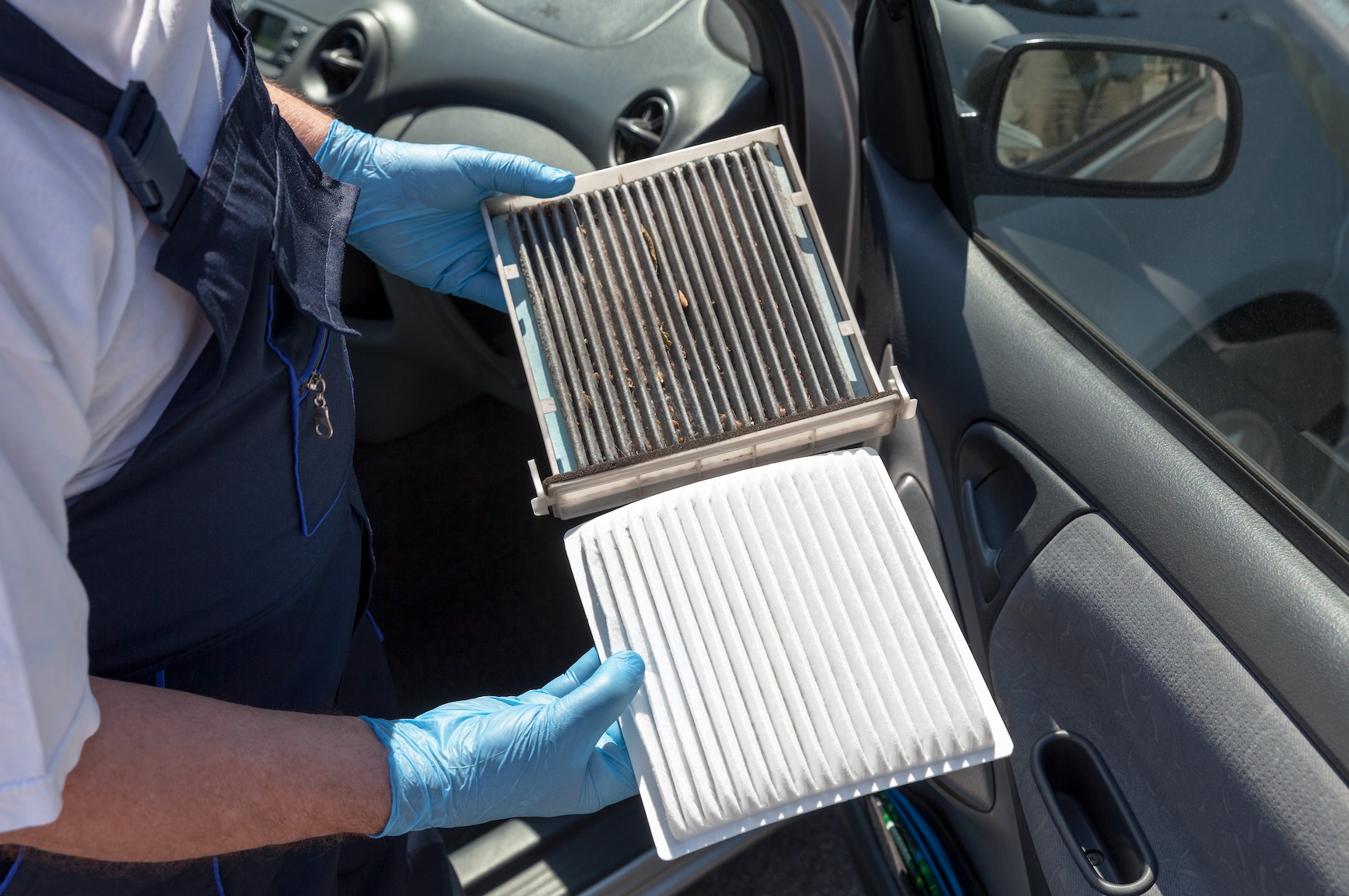 Cabin air filters are essential in protecting you and your passengers from harmful airborne contaminants.
Benefits
Routinely servicing/ replacing your car's cabin air filter is essential because it improves your vehicle's cabin air quality by removing pollutants, dust, pollen, smog, mold spores, and debris before they can enter. A clean air filter also ensures that your car's A/C system operates on hot days and prevents expensive A/C system repairs because filthy air causes the A/C to work even harder.
Subaru Cabin Air Filter Replacement Service
There are many warnings signs that your Subaru needs Air Cabin Filter Replacement Service: 
 Misfire engine condition 

Unusual engine noises

 Reduced fuel efficiency

 The air filter is dirty 

Check engine light is on 

Reduced horsepower 

Gasoline smell when starting your car 

Black smoke exiting the exhaust It is recommended that most vehicles have their cabin air filter inspected and replaced every year. At the South Shore Subaru Service Center, our certified technicians will check your cabin air filter and install a brand new air cabin filter if needed.
Schedule your Subaru service with us today!