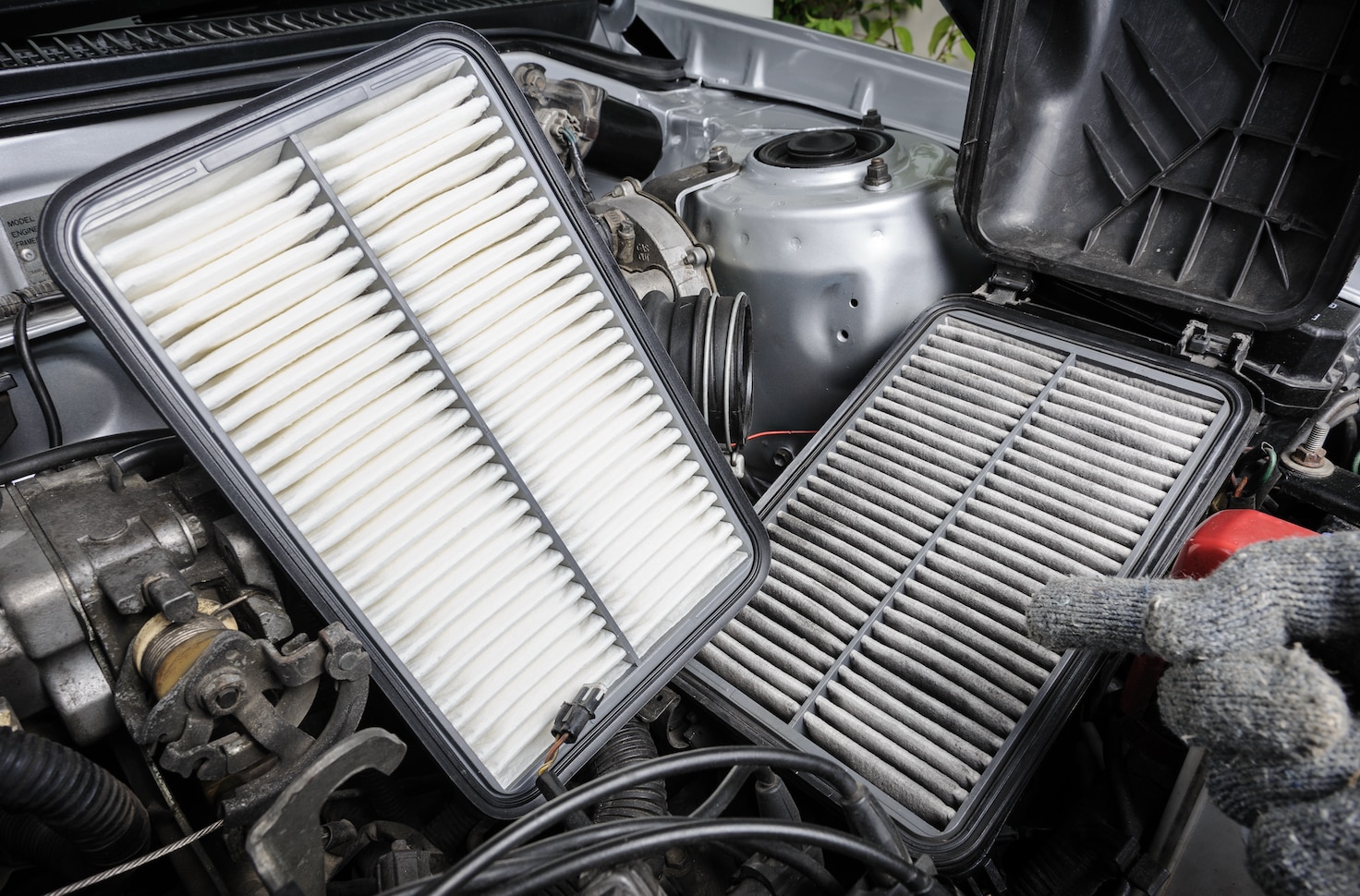 An engine air filter is essential to your vehicle's ignition system. Your engine air filter makes sure that the air entering your engine is clean and free of dirt. A dirty air filter can cause your engine to run less efficiently and damage other parts of the ignition system.
Benefits
When you drive, your car's engine air filter collects dirt, debris, and even bugs. Because of this, it's essential to replace your engine air filter periodically to keep your vehicle running well. Not to mention, a clean air filter will benefit your car's overall fuel efficiency (sometimes even by 14%). While this may not sound like much, depending on the size of your car, a clean engine filter can save you money each time you fill up on gas. A new air filter will also help your car's acceleration, leading to lower emissions and improved engine performance.
When to replace
If you want the best performance from your car, it is advised that you change your air filters at least ever 12 to 15 thousand miles. If you often drive in dusty conditions, you should come in more often to check on your air filters. When in doubt, check the maintenance schedule provided by your car's manufacturer for the appropriate replacement schedule.
Better Fuel Economy
When your vehicle doesn't get enough air, it uses more fuel than it otherwise would. Your air filter greatly affects how efficiently your vehicle uses fuel. A clean air filter will help your car go farther on a tank of gas (and save you more money at the gas pump!) than it would with a dirty filter.
How do I know if I need it?
A Dirty or Discolored Filter 
Odd Engine Noises. 
Check Engine Light. 
Poor Performance. 
Weak Fuel Economy. 
Black Smoke from the exhaust.

 
How long will it last?
Look at your owner's manual, which will tell you when your air filter should be replaced. This is generally every 15,000 miles.
Why replace your engine air filter at South Shore Subaru?
We use Genuine Subaru parts and factory-trained technicians who will check all other parts combined with the air filter.